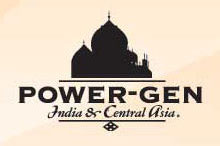 The 11th POWER-GEN India and Central Asia 2012 was held on 19-21 April 2012 at the Pragati Maidan, New Delhi. The event was held in conjunction with the Renewable Energy World India and HydroVision India.
POWER-GEN India and Central Asia 2012 being one of the most important power-related conference and exhibition in the region, addressed critical technical and logistical issues faced by the Indian government in modernizing its power infrastructure.
Hitachi's theme for the conference was "Switching on India's POWER Future", Hitachi showcased its innovative energy solutions for various industrial sectors; ranging from smart grid and thermal power plants to amorphous metal and control systems.
The three-day exhibition attracted about 7,000 visitors from various power companies and related industries.
Participating Hitachi Group Companies included Hitachi, Ltd. Power Systems, Hitachi Asia Ltd., Hitachi India Pvt. Ltd., Hitachi Power Europe GmbH, Hitachi NeST Control Systems Pvt. Ltd., Hitachi Metglas (India) Pvt. Ltd., Hitachi Metals (India) Pvt. Ltd. and Hitachi Hi-Rel Power Electronics Pvt. Ltd.