Information contained in this news release is current as of the date of the press announcement, but may be subject to change without prior notice.
Hitachi India appoints its first Indian Managing Director
Bharat Kaushal, current Chairman in India of Sumitomo Mitsui Banking Corporation, to spearhead Hitachi India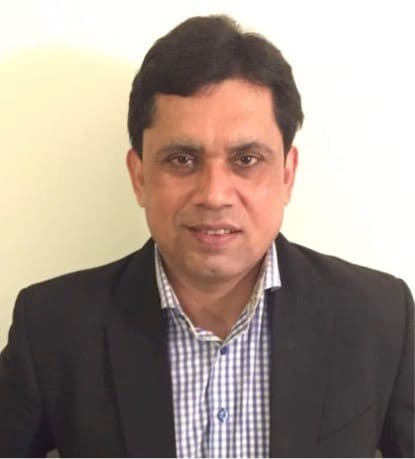 Mr. Bharat Kaushal
New Delhi, April 27, 2017 – Hitachi India Pvt. Ltd. (Hitachi India) today announced the appointment of Mr. Bharat Kaushal as the Managing Director of Hitachi India. Bharat will be the first Indian to spearhead Hitachi India's operations. He succeeds Mr. Kojin Nakakita who has been elevated as Chairman of Hitachi India Pvt. Ltd. and Hitachi Asia Ltd. The new appointment will be effective from 1st June 2017.
Bharat is currently serving as Chairman in India of Sumitomo Mitsui Banking Corporation (SMBC). He is the first non-Japanese to be appointed as SMBC India's CEO and served the role between 2012 and 2015.
In his new role, Bharat will focus on promoting Hitachi's Social Innovation Business in India. Hitachi's Social Innovation Business resolves issues faced by society and customers by combining advanced IT with operational technology (OT) and products/systems, allowing us to provide total solutions.
Hitachi India was declared the 5th regional headquarter for Hitachi in 2011. Other key management areas outside Japan are China, Southeast Asia, Europe and the Americas. Hitachi Group in India operates in diverse verticals including information and communication systems, industrial systems like water, oil and gas supply and management, transportation and urban development systems.
Speaking on the appointment, Mr. Kojin Nakakita said, "The management at Hitachi unanimously believed in the decision of appointing an Indian to lead the company's ambitious and challenging mandate. India is a strategic and emerging market for us. Bharat is ideally credentialed to drive Hitachi's Social Innovation Business in India. We feel his experience in promoting cross-border business relationships between Japanese and Indian Government and companies is a unique leverage. We are extremely confident of Bharat's leadership and pioneering vision and I will personally support him in driving our business to achieve unprecedented growth." 
Commenting on his new remit, Mr. Bharat Kaushal said, "It is a privilege to be entrusted with the responsibility of leading a company with an iconic legacy. I will aim at aggressively expanding Hitachi's Social Innovation Business by building on the core ethos of the company. I look forward to being part of an already winning team and taking Hitachi to new heights by contributing to improvement of customers and the society."
Bharat has over 25 years of industry experience specializing in macroeconomic policy, Government advisory, project finance, debt restructuring and mergers and acquisitions. He is currently a member of the Indo-Japan Task Force (IJTF) set-up by the two Governments and is the Convenor of the Financial Strategy Group to address policy as well as operational level concerns of Japanese Government and private sector institutions pursuing business opportunities in India.
Bharat has worked with SMBC for 20 years. While the greater part of his career has been in investment banking, he also served successful assignments as Strategy Advisor to the India Investment Center, Department of Economic Affairs, Ministry of Finance, Government of India and as part of the Economic Policy Unit of the World Bank in Washington DC.
Bharat is an alumnus of Columbia University, where he pursued a Masters in International Affairs (MIA) and Northeastern University where he secured a Masters in Business Administration (MBA). He graduated from St Stephen's College, Delhi.
About Hitachi in India
Hitachi started its business in India in the 1930's. With over 25 business bases and over 10,000 employees in India. Presently, Hitachi Group in India is expanding through using its expertise in 'Social Innovation Business', by providing solutions in the areas including information and communication systems, industrial systems like water, oil and gas supply and management, transportation and urban development systems. Together with further localisation, Hitachi aims to contribute to developing a sustainable society in India as well as contributing to the country's economic growth. For more information about the Hitachi Group in India, please visit the website at www.hitachi.co.in