Information contained in this news release is current as of the date of the press announcement, but may be subject to change without prior notice.
Hitachi Social Innovation Forum organized in Delhi to contribute towards 'Digital India' & 'Make in India'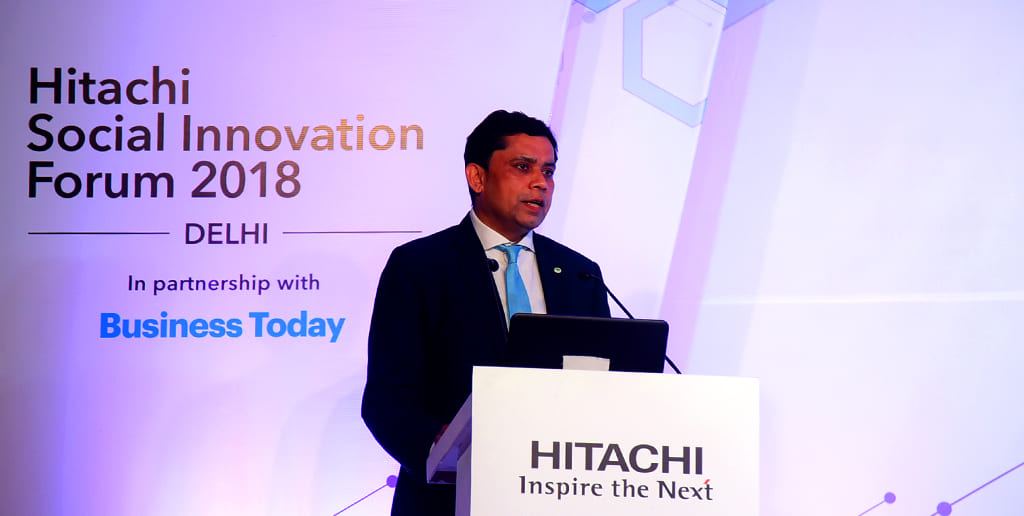 Welcome Address by Mr. Bharat Kaushal
Delhi, 9 February, 2018 --- Hitachi, Ltd. (TSE:6501, "Hitachi")and Hitachi India Pvt. Ltd. today hosted "Hitachi Social Innovation Forum 2018 DELHI". The event proposes to strengthen and expand partnerships for the growth of Social Innovation Business utilizing digital technologies in India. In this event, Hitachi intents to showcase the IoT platform "Lumada" to promote Collaborative Creation with customers and local partners to create and provide solutions in line with the Indian Government's vision of "Digital India" and "Make in India".
With the introduction of Social Innovation Business, Hitachi has reinforced its commitment towards a sustainable society by offering solutions for the social issues in India, and at the same time achieving economic development through the adoption of digital technologies.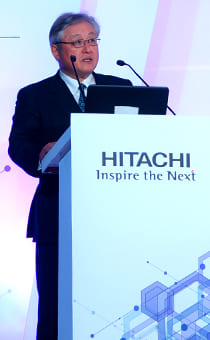 Keynote by Mr. Toshiaki Higashihara
The government reforms have proved to be catalyst for the Indian economy, which has been witnessing an optimistic GDP growth of 7%, and have garnered the attention of the global investors. A number of initiatives are currently underway, including "Digital India", to promote digitalization of public and government services, and "Make in India", to create employment and achieve a high economic growth rate by promoting foreign private investments, and developing India into an attractive global manufacturing hub. These measures are aimed at putting in place social infrastructures, including India's first high-speed railway project.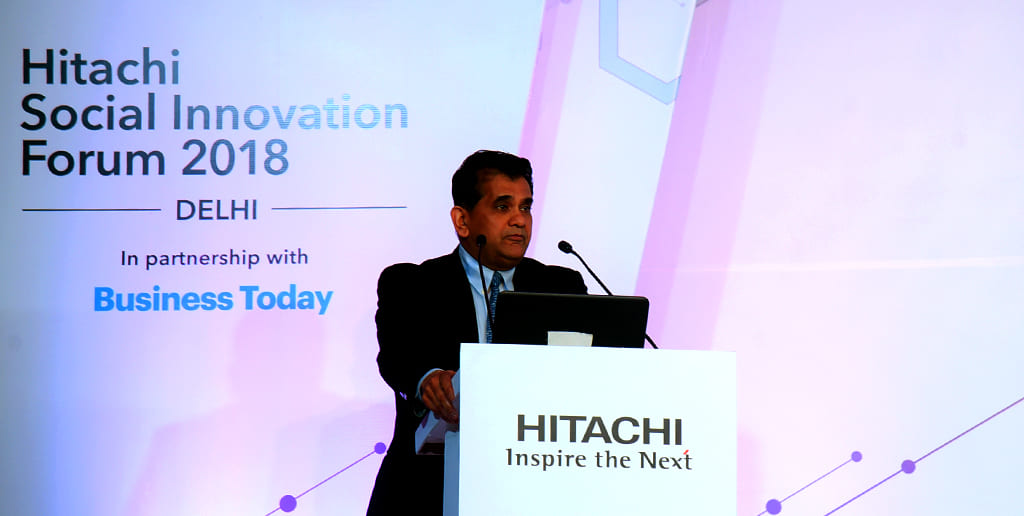 Guest speech by Mr. Amitabh Kant
"Hitachi Social Innovation Forum 2018 DELHI" is being organized keeping in line with the objective to accelerate activities corresponding to the measures being implemented by the Indian government, and to find solutions to address the critical social issues faced by India. In 1935, Hitachi opened an office in Mumbai, as the first overseas base for Hitachi Group. Since then, it has rolled out business focusing mainly on products, such as construction machinery, information & telecommunication systems, and industrial products. Hitachi has positioned India as one of the most important regions in its global strategy, which is evident from the fact that in 2012, a Board Meeting was held in Delhi, marking the first time for Hitachi to hold a Board Meeting outside of Japan. Utilizing the IoT technological expertise, Hitachi will continue to expand its business, focusing on a number of core fields, including e-Governance business, to offer solutions in advanced digital technologies in the area of public security, healthcare, and Intelligent Transport Systems(ITS) as well as the railway system business, which will contribute to the establishment of crucial social infrastructures.
Hitachi will continue to promote digitalization and contribute to the further development of Indian society by providing and implementing solutions through Collaborative Creation with local partners, to resolve the issues that India is facing.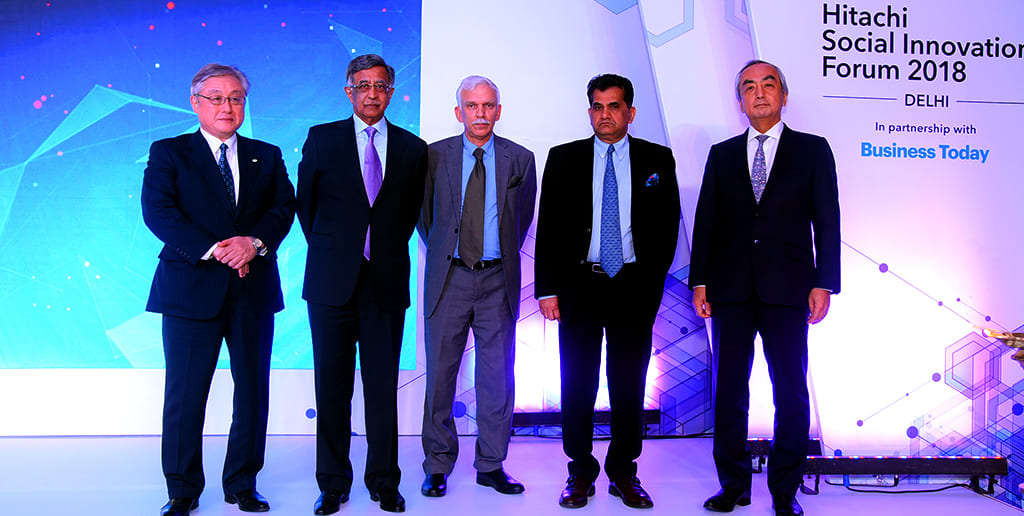 Dignitaries at HSIF 2018
About Hitachi, Ltd.
Hitachi, Ltd. (TSE: 6501), headquartered in Tokyo, Japan, delivers innovations that answer society's challenges. The company's consolidated revenues for fiscal 2016 (ended March 31, 2017) totaled 9,162.2 billion yen ($81.8 billion). The Hitachi Group is a global leader in the Social Innovation Business, and it has approximately 304,000 employees worldwide. Through collaborative creation, Hitachi is providing solutions to customers in a broad range of sectors, including Power / Energy, Industry / Distribution / Water, Urban Development, and Finance / Government & Public / Healthcare. For more information on Hitachi, please visit the company's website at http://www.hitachi.com.
About Hitachi in India
Hitachi started its business in India in the 1930's. With 24 business bases and approximately 10,000 employees in India. Presently, Hitachi Group in India is expanding through using its expertise in ‹Social Innovation Business', by providing solutions in the areas including information and communication systems, industrial systems like water, oil and gas supply and management, transportation and urban development systems. Together with further localisation, Hitachi aims to contribute to developing a sustainable society in India as well as contributing to the country's economic growth. For more information about the Hitachi Group in India, please visit the website at http://www.hitachi.co.in.