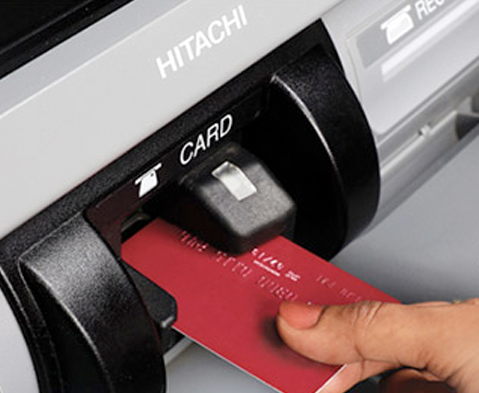 We Offer Secure, Pan-India ATM Solutions
Hitachi Payment Services is one of the select non-bank entities in India to have been licensed by the Reserve Bank of India to deploy and operate white label ATMs (WLA) across the length and breadth of the country.
While maintaining ATMs is becoming a costly affair, many leading banks and financial institutions are outsourcing ATM services. Hitachi is an ideal partner for managing its partners' complete ATM networks and driving business growth by generating interchange revenue, optimising costs, enhancing customer service and building brand trust. Our ATM services portfolio includes-
White Label ATMs
Our White Label ATMs (WLA) partnership model is ideal for banks, co-operative banks as well as co-operative credit societies that are looking at building and growing their ATM network.
ATM Deployment Partner
From ATM site identification to site implementation, Hitachi Payment Services takes care of end-to-end ATM deployment for its partners and customers.
End-to-End Outsourcing
As a trusted partner, Hitachi owns and manages the complete operations of customer's ATM network, including field services, card management and gateways and more.
OEM Maintenance Services
For customers who wish Original Equipment Manufacturer (OEM) to build their network and manage ATM operations, Hitachi is happy to offer its complete solutions & maintenance services.
Security of transactions, easy and speedy access to cash and seamless service define Hitachi's ATM solutions. Get detailed information on Hitachi ATM Services.
Explore More