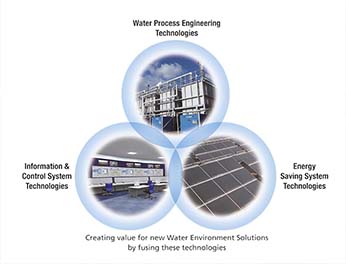 Water Environment Solutions for an Enhanced Future
We delve deep into a century of technological knowledge and unite it with over a decade of proficiency in IT to strengthen the field of water technologies in India. Our efficient Water Environment solutions include advanced water treatment systems and Pipe Network Management systems, which are targeted at optimizing supply, management and control for superlative output.
Pipe Network Management System
Download Pipe Network Management System PDF and get solutions for safe and secure water environments by digitizing, planning and sharing the pipe network information.

Download PDF
Explore our intelligent Water Environment Solutions.
Explore
1

https://www.orfonline.org/expert-speak/india-water-crisis-permanent-problem-which-needs-permanent-solutions-52896/