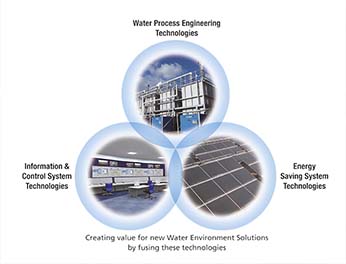 Intelligent Water Solutions for a Better Future
Hitachi unites its decades of expertise in Operational Technology (OT) and Information Technology (IT) to usher digital water systems for water treatment, optimization, and distribution across India. Our Smart Water Environment Solutions include advanced water treatment systems, distribution and control systems and Pipe Network Management Systems (PNMS) to optimize the available water supply and sustainably meet India's ever-growing water requirements.
Pipe Network Management System
Download Pipe Network Management System PDF and learn about Hitachi's proven ICT technology for managing and analysing waterworks.
Download PDF

Water Distribution Control System
Download Water Distribution Control System PDF to explore how Hitachi's innovative solution optimizes energy consumption and reduces water leakages.
Download PDF

Explore intelligent Water Environment Solutions.
Explore More