Hitachi Money Spot ATM:
Empowering Citizens Through Improved Payment Infrastructure
The nation's financial inclusion initiatives like the Jan Dhan Yojana and Direct Benefit Transfers make access-to-cash a contingent for socio-economic development. However, the low penetration of ATMs (Automated Teller Machine) in rural and semi-urban locations made access-to-funds a critical constraint for the sector of the population that needed it the most. With the aim to support the financial evolution of society, Hitachi leveraged its expertise in OT x IT technologies to provide Hitachi Money Spot ATM enabled banking services to the rural and semi-urban dwellers of India.
Solution that leverages OT x IT for an inclusive payment infrastructure
With the financial inclusion revolution at the core, banks increased focus on rural banking, however, compliance with RBI's (Reserve Bank of India) updated management, hardware and software guidelines impacted the cost of ATM operations, thus causing the ATM permeation in India to decrease further from an already low penetration of 17 ATMs per 100,000 people.1 This limitation in the nation's financial infrastructure hindered the mission-critical access-to-cash in remote locations, thus posing as a roadblock in the nation's inclusive social transformation.
As one of the select non- bank entities in India, Hitachi Payment Services Pvt. Ltd., a Hitachi Group company has been licensed by the Reserve Bank of India to deploy and operate White Label ATMs under the brand "Hitachi Money Spot" with a strong focus on Tier 3 to Tier 6 towns. Hitachi delved deep into years of proficiency in OT x IT, data-analytics and in-house technological innovations to design advanced solutions like the "Work Bench Management System" that harness efficiency and optimization in site finalization, selection and streamline workflow management comprehensively.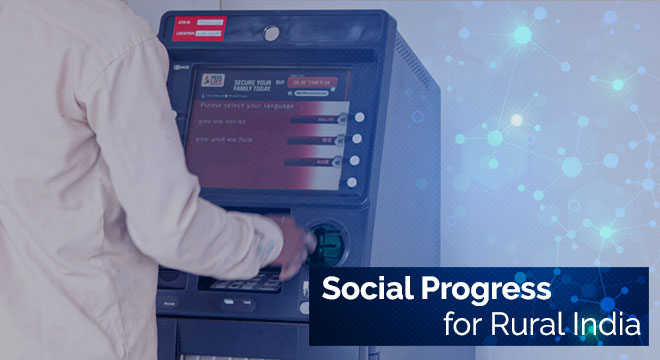 Empowering Citizens through Social Innovation
With the aim to accelerate the financial evolution of society through an improved payment infrastructure, Hitachi Social Innovation Business emplaned on a mission to provide Hitachi Money Spot ATMs to the people at the bottom of socio-economic pyramid. Hitachi has successfully deployed over 2500 white label ATMs in remote locations, thus giving the rural population access to banking services like cash-withdrawal and account information.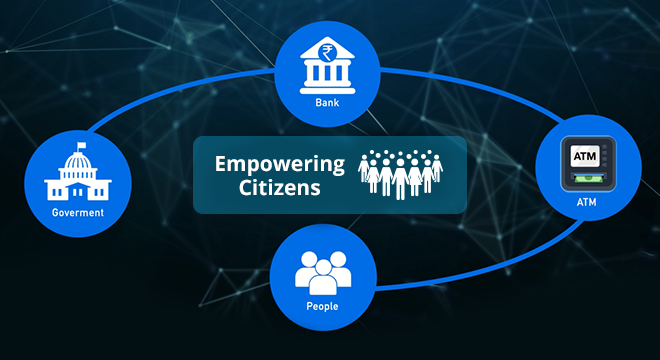 Hitachi is Powering Good by mobilizing the nation's progress through Social Innovation initiatives that are consistently enhanced to promote steady welfare and value-addition for the people of India. We believe that a robust payment infrastructure is essential for the inclusive socio-economic development of the nation and will continue to support society through secure and socially beneficial White label ATM services.
Release Date: January 2020
Solution By: Hitachi Payment Services Pvt. Ltd.
1https://www.livemint.com/Money/Oxohtwl6CBCWjnfjdbHCEL/Cash-transactions-up-after-demonetisation-but-Indias-ATM-ne.html